Antique 1920s Green Corona Four Typewriter - Excellent Working Condition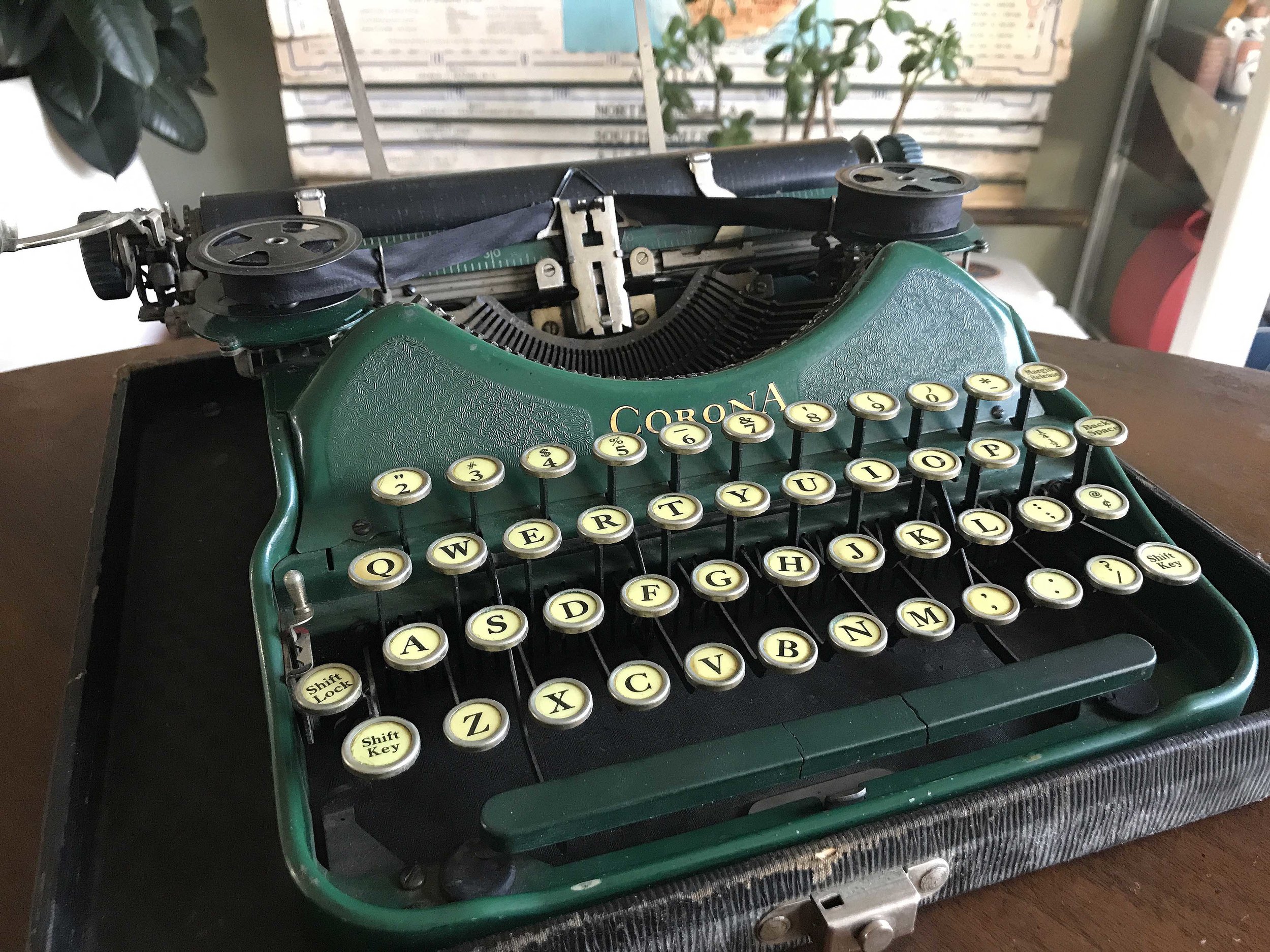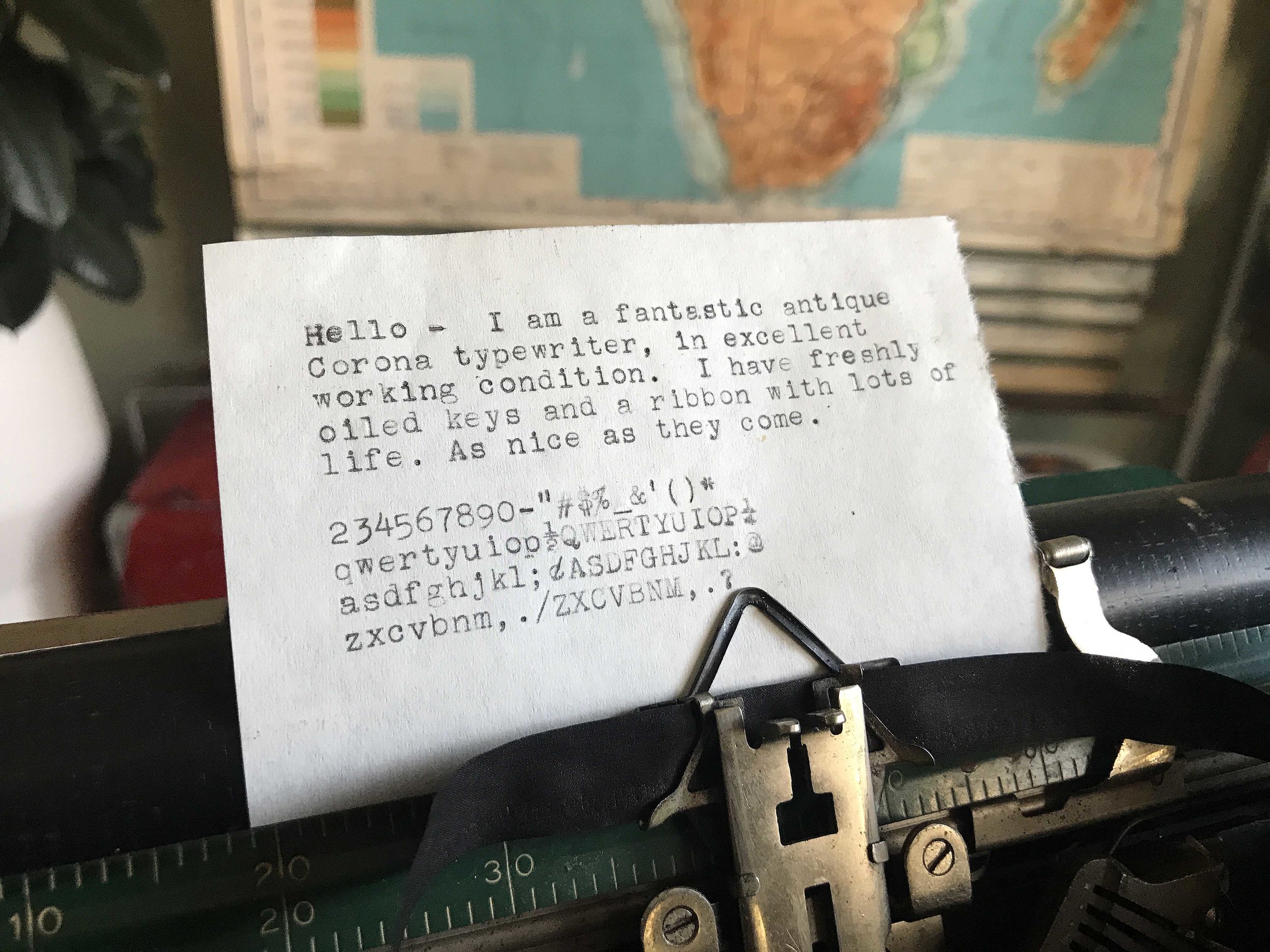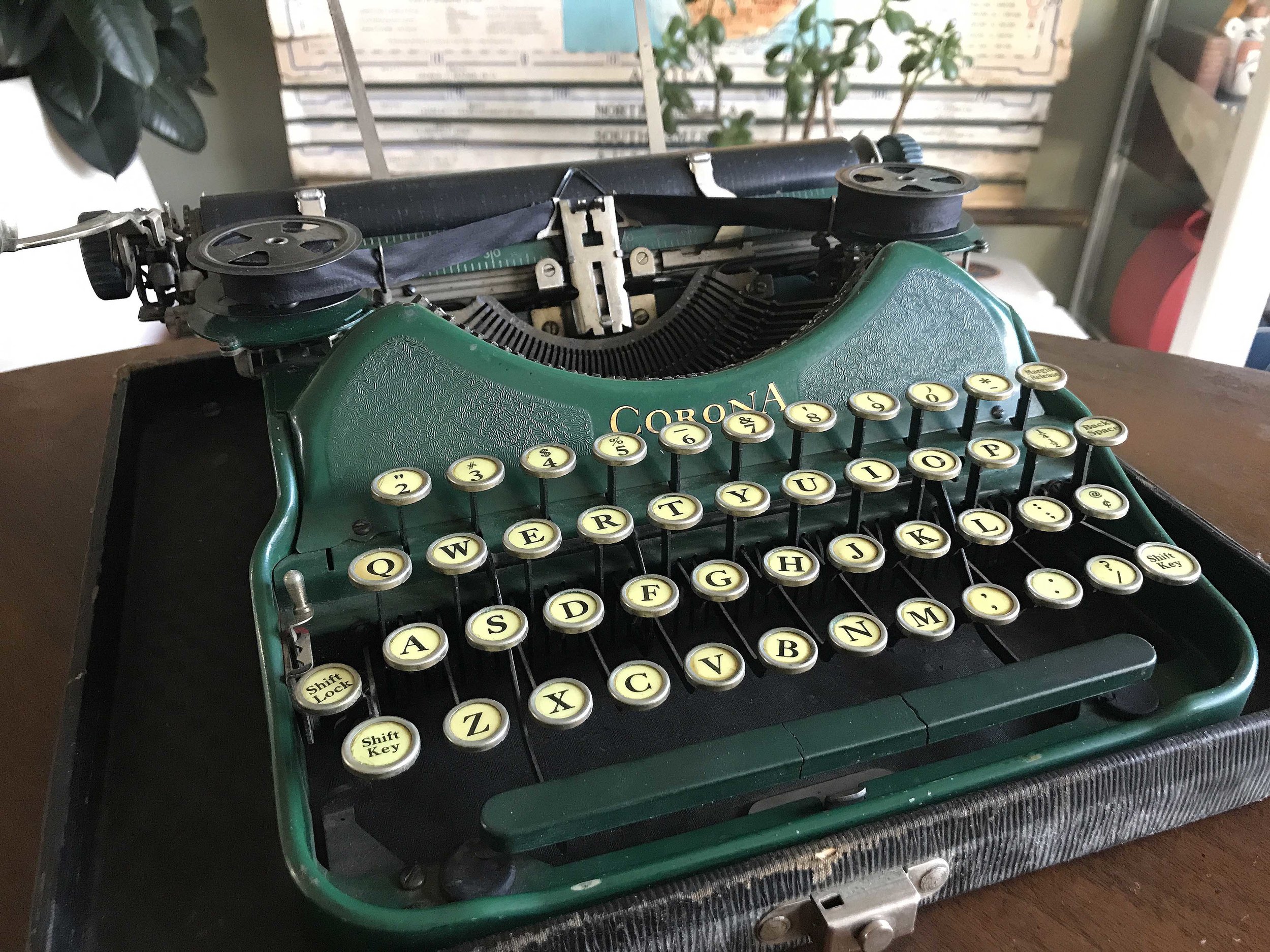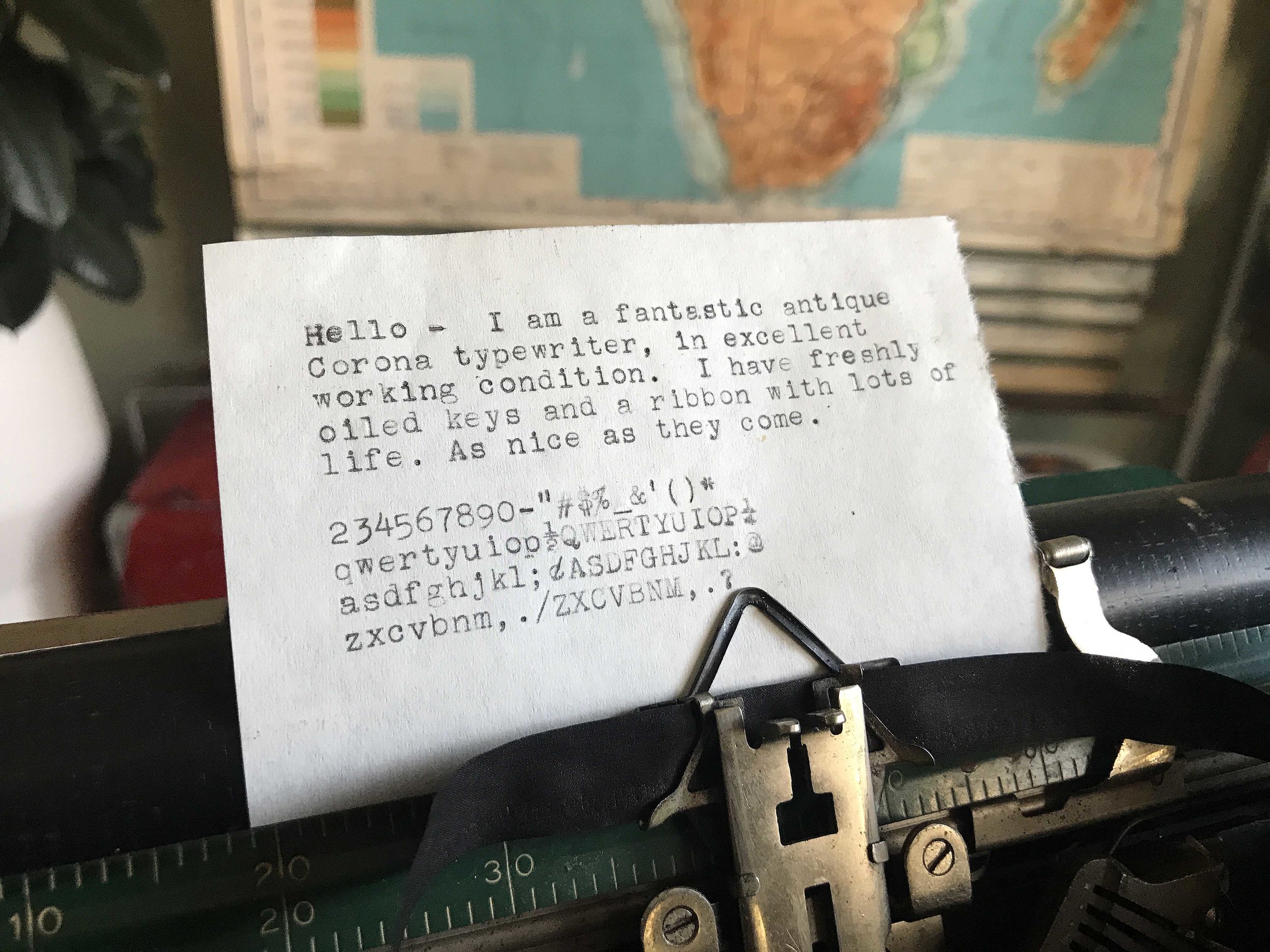 Antique 1920s Green Corona Four Typewriter - Excellent Working Condition
Very pretty, unique Corona Four typewriter, in green with matte crinkle detail. I love the shape and look of this typewriter, and its color scheme is a great indicator of the roaring '20s.

This typewriter is in very nice cosmetic condition, with relatively minimal wear to its body, though some minor scuffs and scratches are present (please examine photos carefully). The spacebar is intact though has three hairline cracks on the surface - does not affect how the typewriter functions, but should be noted. Ribbon covers are also missing.

This typewriter is also in excellent working condition, with freshly oiled keys and a ribbon with lots of life. The keys are snappy and the machine is a breeze to type on. Nice condition considering this is about 100 years old! The typewriter measures 12" wide at the carriage, 10" deep, and 4.5" tall.

Comes with original hardcase, which has its leather handle intact. Manual available for this typewriter here: http://site.xavier.edu/polt/typewriters/CoronaFour_Mk2_Manual.pdf

I base my typewriter prices on condition of typewriter, and desirability factors including color, condition, typeface, and rarity.

I make good faith efforts to describe my items accurately. Please look at photos carefully and fully read the descriptions prior to purchase, and feel free to contact me at any time with any questions you might have, or if you would like to see any additional photos.

I do my best to estimate shipping costs - if you would like to combine with other items or just arrange a free local pickup, just let me know before you purchase any items. If the difference between what I request for postage and what the actual cost is happens to be more than $2, I will refund the difference. If requesting international shipment, please contact me beforehand and I can estimate costs to your country.